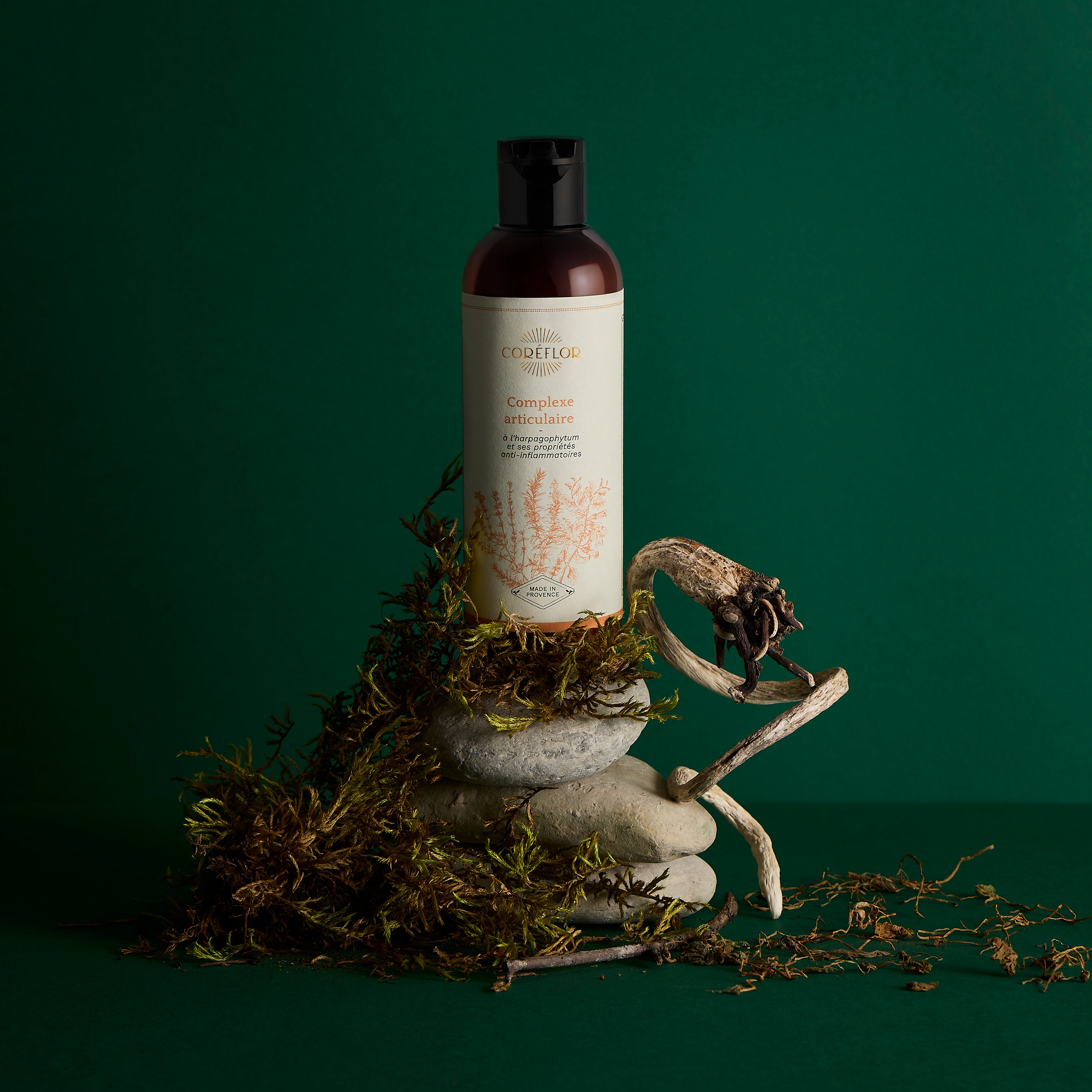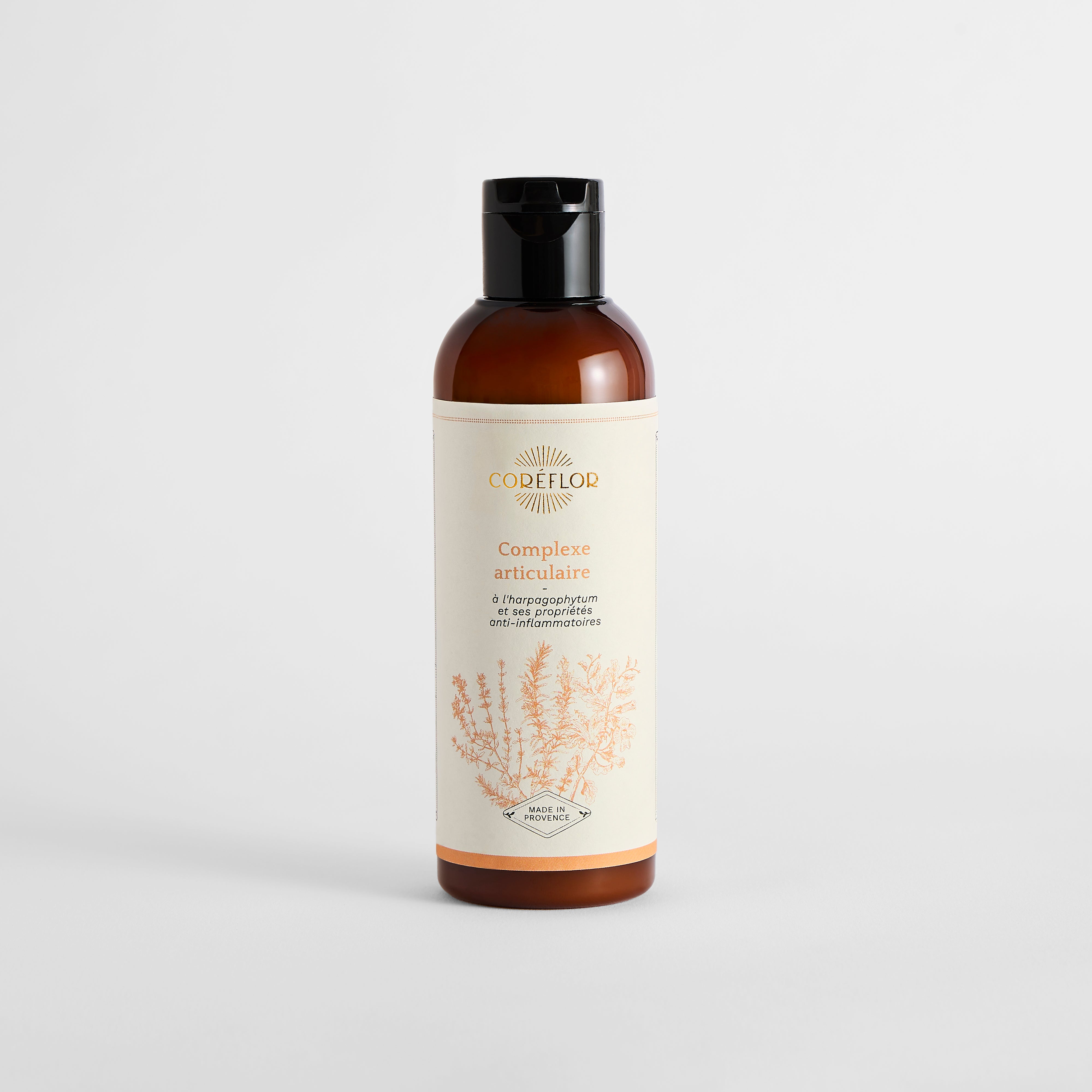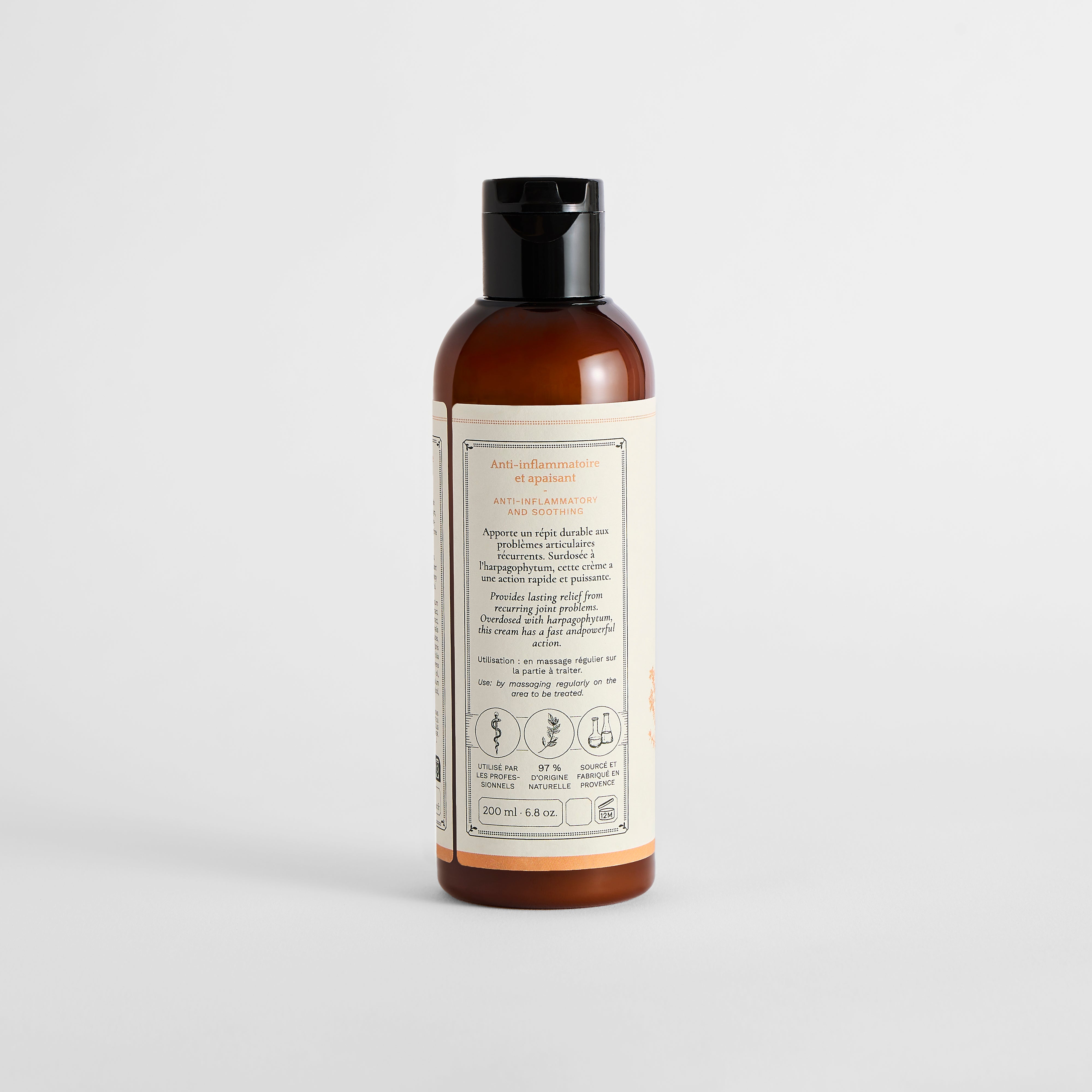 Crème de massage pour soulager naturellement les douleurs articulaires
Joint Complex
This unique formulation relieves and treats recurring joint problems. Overdosed with arnica and harpagophytum, this cream has a rapid action on the area to be treated.
Its action limits inflammation induced by joint problems by diffusing active plant ingredients.
Like our entire phyto range, our formula has been recommended and used for 30 years by more than 5,000 French physiotherapists.
Harpagophytum is a medicinal plant with many benefits. Known as Devil's Claw, it has been used for centuries to relieve joint and muscle pain. Harpagophytum is rich in active ingredients that act on the musculoskeletal system. It is particularly known for its anti-inflammatory, analgesic and analgesic properties. It is therefore often used to relieve joint and muscle pain, tendonitis and rheumatism. Additionally, Devil's Claw is also used to treat digestive disorders and headaches. It is also considered a general tonic that can help improve overall health. Finally, the harpagophytum is also used to treat sleep disorders and anxiety. It can help reduce stress and improve sleep quality. In conclusion, the harpagophytum is a medicinal plant with many benefits. It can be used to relieve joint and muscle pain, digestive disorders, headaches, sleep disorders and anxiety. It can also help improve overall health.
Rheumatism, Arthritis, Osteoarthritis Bursitis, Tendonitis, Carpal tunnel syndrome, Tarsal tunnel syndrome, Golfer's elbow syndrome, Cubital tunnel syndrome, Radial tunnel syndrome, De Quervain's wrist syndrome, Thoracic tunnel syndrome, Carpal tunnel syndrome, Tibial tunnel syndrome posterior, Tarsal canal syndrome, Cubital canal syndrome, Radial canal syndrome, Thoracic canal syndrome, Tibial canal syndrome
["Huiles essentielles de cyprès, de cannelle, de lavande et de thym","Extraits végétaux d'harpagophytum, de romarin et de genévrier","Camphre et Menthol"]
aqua, harpagophytum procumbens root extract, juniperus communis fruit extract, turpentine, rosmarinus officinalis leaf oil, sodium polyacrylates, camphor, menthol, thymus vulgaris leaf oil, lavandula augustifolia flower oil, cupressus sempervirens leaf oil, cinnamomum cassia oil, sodium benzoate, potassium sorbate , methyl salicylate, linalool, limonene, cinnamal,.
The gentle heat generated by the active ingredients produces a feeling of calm and respite.
The action of the Coreflor formulas which provide a sensation of heat have a long-term action on the muscles and joints.
In which case should you prefer a formula providing a feeling of warmth?
Joint problems, stiffness.
Side effect: Muscular preparation for effort, warming up, torticollis.
Miraculous
My knees have been hurting me for over 5 years and this gel soothes me in minutes. I use it daily and the smell is not unpleasant.
Fast and effective
I use it almost everyday for my knees!
I REVISE
Thank you this product is effective. I recommend 100% for joint pain.
Effective and streak-free
Product of constant quality and ease of use (pleasant smell, does not leave traces on clothes, etc.)
effective and pleasant smell
popular product
quite effective on osteoarthritic knees and with crow's feet problem
ultimately discreet fragrance