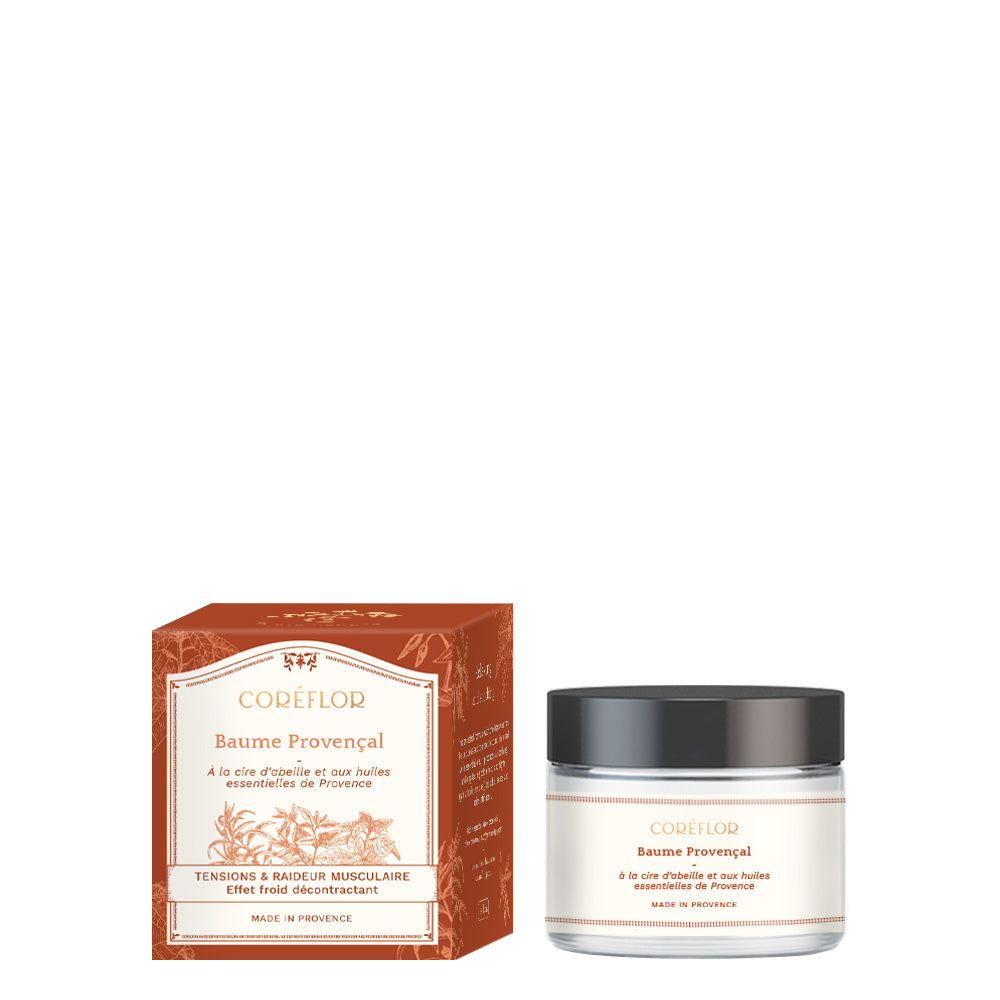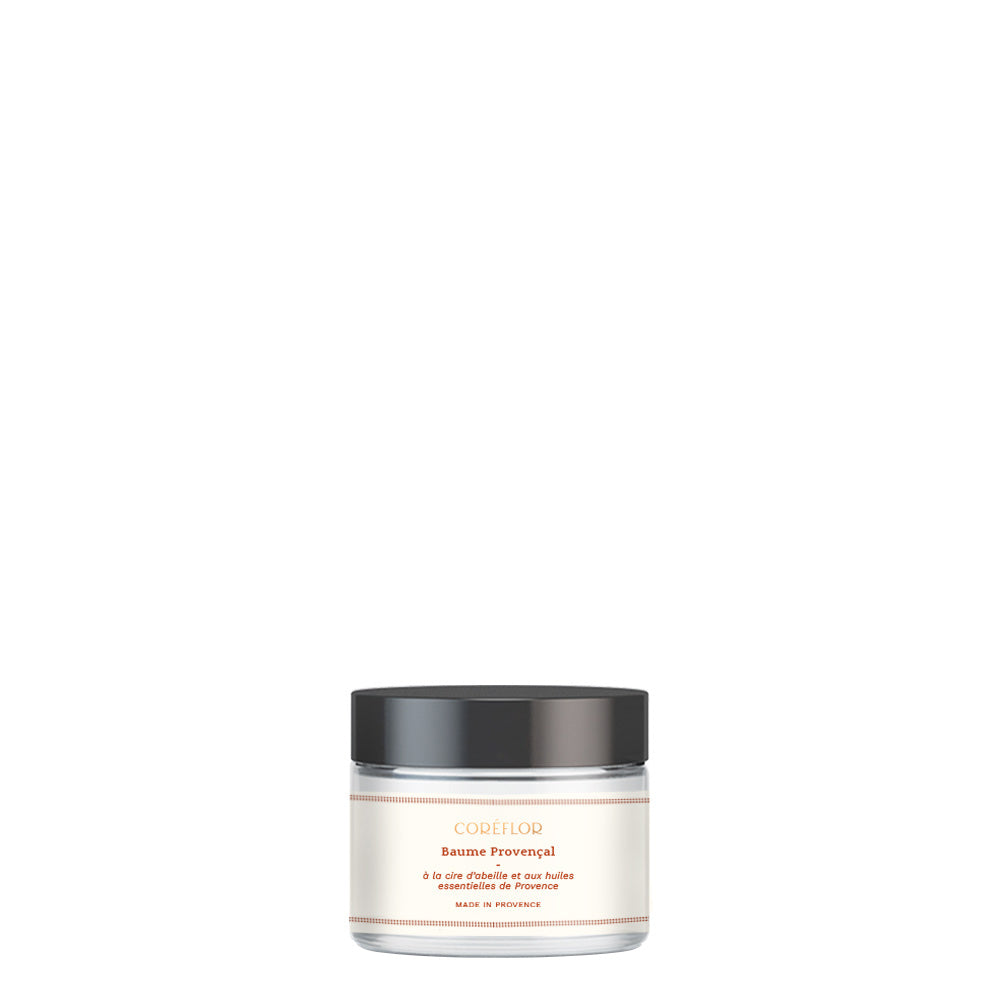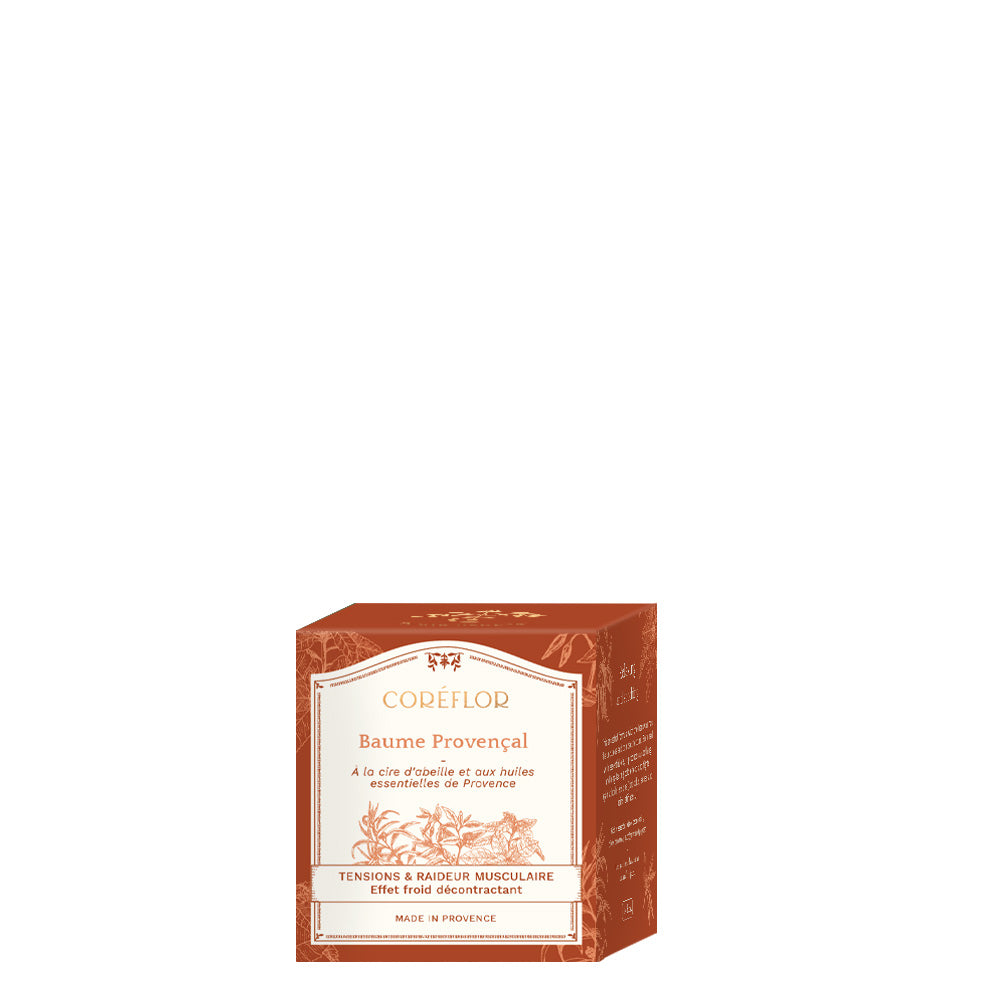 Relaxing and soothing
Intense Floral Balm
Relaxing and soothing balm, With beeswax and essential oils from Provence.
Our Tiger Balm with its unique and natural formula produces a relaxing effect and a feeling of cold which provides a concrete response to contractures, aches, torticollis.
Formulated with Provençal essential oils of mint, eucalyptus, cinnamon, clove and chilli. The beeswax used to make the balm offers a creamy texture that penetrates perfectly into the skin.
Pains targeted by the Intense Floral Balm:
Contractions
Aches
Migraines and headaches
Tensions related to stress
Muscle recovery
Recommended and used for 30 years by more than 5000 French physiotherapists.
Peppermint essential oil is a powerful antiseptic and natural anti-inflammatory. It is known for its soothing and calming properties, and can be used to relieve headaches, muscle and joint pain, and stomach aches. In Phytocosmetics, it provides a feeling of freshness in addition to its antiseptic and anti-inflammatory properties.
Migraine, stress-related tension, contractures and body aches
["Huile essentielles de menthe, d'eucalyptus, de cannelle, de girofle et de piment.","Cire d'abeille","Camphre, Menthol et Térébenthine"]
For migraine
Great for migraines. Works better and more pleasant than Tiger Balm.
Very good product, with this feeling of freshness that feels good. Recommended by my physio.